When reading a moving estimate / moving quote given to you by your Toronto moving company, it's important that you understand to read it properly, which can also help you select the right Toronto movers for your needs and your budget.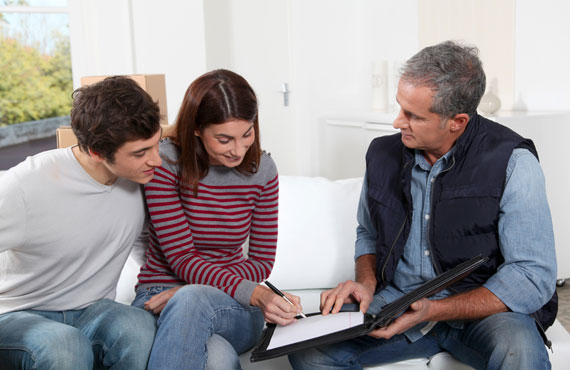 How is a moving estimate calculated? – There are several aspects which affect how Toronto moving estimates are calculated, so it's important to know how your Toronto moving company is comes to their figure. The aspects in question are:

Weight
Volume
Number of rooms
Degree of moving difficulty (large or heavy objects)
Time and labor required

Watch out for estimates based on weight (usually for long distance moves). Some items – especially pieces of furniture – can be deceptively heavy which means the calculated weight provided in an estimate may fall short of the actual weight confirmed at the licensed weigh station. If so, you will have to pay the extra costs. Comparing the weights offered by competing Toronto movers is very important, with the lightest being probably the least accurate.

Take telephone estimates with a grain of salt – How can a Toronto moving company's estimate be accurate when no one from that Toronto moving company has seen what has to be moved? Yes, you can get a general idea of what the job entails over the phone, but when weight is a key factor in calculating the cost, you are bound to be off and can forget about an accurate Toronto moving estimate.
Onsite estimate is a key indicator – All reliable Toronto moving companies should send a representative (estimator) to take a look at what and how much needs to be moved. This is the best way for them to assess the weight, required manpower and, ultimately, likely cost. But it's also a chance for you to meet the moving company and get an indication of the quality of work you would be paying for.Are they knowledgeable, friendly, and positive? Or, are they sketchy on details, distant and unfriendly, and do they speak badly of competitors. Also, did they arrive on time, or were they 30 minutes late and offer a variety of excuses? The estimate process can take about an hour, so you'll have plenty of opportunity to assess the assessor.
Get it all in writing – As with estimates in most other sectors, getting a Toronto moving company estimate in writing is all-important. Once it is written (in the contract) and signed by you and the mover, the company cannot increase the price by any more than 10 per cent regardless of weight or other operational costs. Most reputable Toronto movers will do so as a matter of procedure, and without hesitation. If I had to ask for one, I would then be very unimpressed.
It's your money so quiz them – While you have them in your home, ask them to clarify some key issues. I'd recommend 6 questions below in particular, though you may have more depending on your situation.

Is the estimate binding or non-binding?
How long is the estimate valid?
Are there additional surcharges? These can include parking problems, road access, street accessibility, delivery time restrictions or if there are any stairs or elevators involved.
What is the estimated delivery time and will the driver give you prior notice?
What would be the packing policy of the company if you decide to pack yourself?
What are the charges for additional weight?

Seek a binding estimate – It's worthwhile getting a binding estimate, which means the price stated on the written estimate is the price you pay. The risk is if the calculated weight is too high, you'll end up paying more. But if the calculation is low, you'll save money.Refusing to agree to a binding price is a little suspicious, firstly because the actual difference paid is rarely very much, and secondly because it may mean that a moving company intends quoting a low weight to secure the contract, then only for the actual weight to push what you pay way up – which is actually fraud.
Call Europa Movers Toronto (416) 604-9904 for a FREE Consultation in regards to our residential or commercial moving and storage services in Ontario and across Canada.