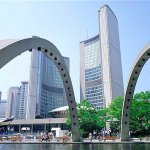 Europa Moving & Storage has created this privacy statement in order to demonstrate our firm commitment to privacy. We believe that strong electronic privacy is crucial for the ongoing success of the Internet. To this end, unless you designate otherwise, the information you enter here will be known to only two parties: you and Europa Moving & Storage.
We will not release your personal data to anyone else without your consent. If others want this information, including your name and/or your email address, only you can choose to give it to them.
From time to time, Europa Moving & Storage may introduce new products and/or services to its users. To the extent these new products and services affect this policy, this policy will be updated to reflect said changes. At Europa Moving & Storage, your right to privacy is a primary concern. That's why, when you visit Europa Moving & Storage we help you maintain control over your personal data on the Internet. Below are the guidelines we use for protecting the information you provide us during a visit to our Internet site.
Personalization
In one or more areas on our website, we ask you to provide information that will enable us to enhance your site visit or to follow up with you after your visit. It is completely optional for you to participate. For example, we may request information from you when you: provide feedback in an online survey, participate in an online promotion or contest, subscribe to a newsletter or a mailing list. In each of the instances above, we may ask for your name and e-mail address, as well as other relevant personal information that is needed to register or subscribe you to services or offers. In the case of newsletters or mailing lists, you will be able to "unsubscribe" from these mailings at any time.
Customized Experience
New technologies are emerging on the Internet that help us deliver customized visitor experiences. At Europa Moving & Storage, we primarily use "cookies" to help us determine which service and support information is appropriate to your machine. Our use of this technology does not mean that we automatically know any information about you. We might be able to ascertain what type of computer you are using, but beyond that, our use of cookies is designed only to provide you with a better experience when using www.EuropaMoving.com.
Europa Moving & Storage has no desire or intent to infringe on your privacy while using our site.
Links to other sites?
This site may contain links to other sites. Europa Moving & Storage is not responsible for the privacy practices or the content of such websites. If a visitor finds something on a linked site offensive, they should email their concern to Europa Moving & Storage and we will gladly investigate the offending site and remove the link if appropriate.
Contacting the Web Site
If you have any questions about this privacy statement, the practices of this site, or your dealings with this website, click here to send us an email.
Contact us today for any questions about moving and storage!